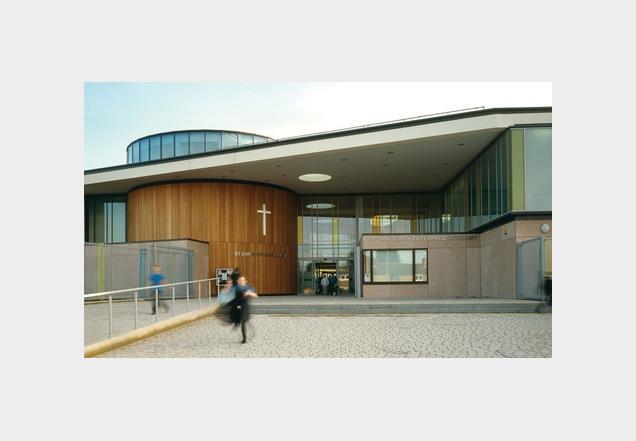 To
Samworth Enterprise Academy
(photo above) this afternoon, for a free taster training session with
Engage Multimedia
. Becky Sanderson and Matt Hughes present short, bright and informative sessions on desktop publishing and social media respectively, to four of us, from different charitable organisations.
Despite the fact that I've used computers at work since the late 1980s, I've barely got past the most basic applications and have never had the chance to expand my skillset beyond fairly straightforward wordprocessing. I hope that I'll get the chance now to get a little further down the road!
I've met Becky a few times at various functions at Phoenix Square and met Matt for the first time at the most recent amplified Leicester session. As Matt is in charge of the website and other ICT functions at Samworth Academy (a Church of England school and one of the most prominent faith-led institutions in the area), I ask him if he would consider being on the panel for the session on "Amplified Communities of Faith and/or Belief" that Prof Sue Thomas has asked me to lead for Amplified Leicester in March next year. The fact that he'll be organising local projects for

NetSquared

(to which we were introduced by Amy Sample-Ward at the last Amplified session) will enhance his credibility for such an occasion. I am glad to say that Matt receives my request positively.